Amritsar to Shimla Taxi Service
Amritsar
Hire Amritsar to Shimla taxi at best price at ranveertravels.com. We offer both, the one way Amritsar to Shimla taxi service and the round trip.
We have a wide range of fleet available for Amritsar to Shimla taxi travel like Hatchback, Sedan, SUV, Innova Crysta, Tempo Traveler, etc. As per the number of persons and your comfort you can book any.
We are known for our best service and proudly call our self one of the best taxi service in Amritsar. You can read about our clients experiences here – Happy Clients.
So without any second thoughts book Amritsar to Shimla Taxi from Ranveer Tour & Travels at best prices.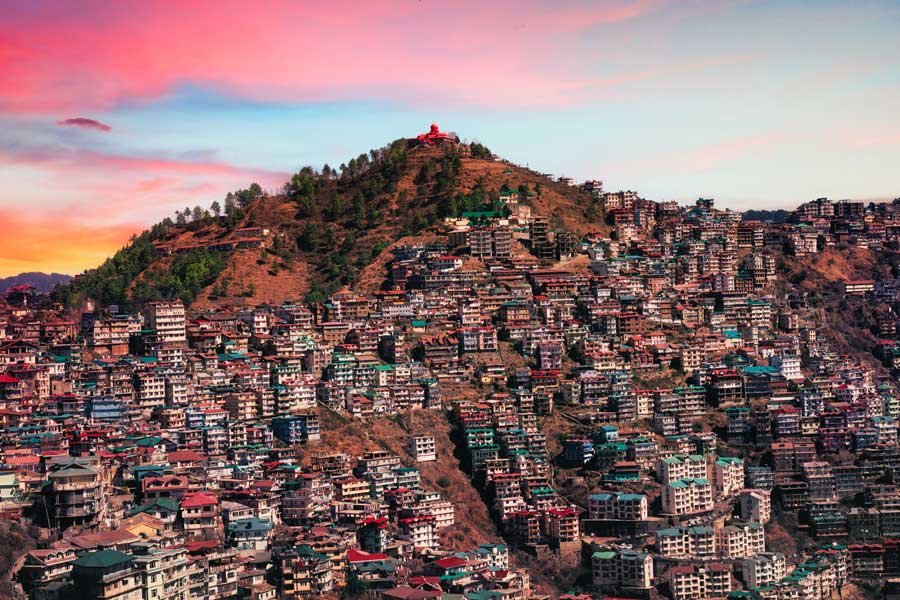 Shimla - The Queen of Hills
Shimla, also known as Simla, is the capital and the largest city of the northern Indian state of Himachal Pradesh. Shimla is also a district which is bounded by Mandi and Kullu in the north, Kinnaur in the east, the state of Uttarakhand in the south-east, and Solan and Sirmaur. It is the principal commercial, cultural and educational centre of the state. Small hamlets were recorded prior to 1815 when British forces took control of the area. The climatic conditions attracted the British to establish the city in the dense forests of Himalayas. As the summer capital, Shimla hosted many important political meetings including the Simla Accord of 1914 and the Simla Conference of 1945. After independence, the state of Himachal Pradesh came into being in 1948 as a result of integration of 28 princely states. Even after independence, the city remained an important political centre, hosting the Simla Agreement of 1972. After reorganisation of state of Himachal Pradesh, the existing Mahasu district was named Shimla. Its name is derived from the goddess Shyamala Devi, an incarnation of the Hindu goddess Kali.
Amritsar to Shimla by Car – Best Convenient Way
The best way to visit Shimla is through a private taxi or car. Shimla is just 365.5 Km km away from Amritsar and this route can easily covered through a car. But if you are not on your personal vehicle you can always hire a private taxi to visit the Shimla.
Ranveer Tour & Travels (RTT) is a leading travel agency in Amritsar providing local taxi service, outdoor taxi service and Amritsar City Tours.
Why choose RTT to book Amritsar to Shimla taxi?
Ranveer Tour & Travels (RTT) is a trusted name in tourism industry from more than 18 years. It is a one stop shop for Luxury Car Rentals in Amritsar, Ticketing, Packages and Tour Organizing. Being one of the leading car rental company, we have a wide fleet of vehicles which can easily cover long distance as well as local sightseeing.
Why RTT Standout?
Unmatched quality and high service standards
Meticulously maintained and constantly updated vehicles
All type of luxury cars, tempo travellers, buses are available on rental basis
Police Verified Experienced & Uniformed Chauffeurs